Uitzending 'Onverwacht'
'Onverwacht', een film van Maria Ramos, zal op donderdag 12 mei 2011 om 23.00 uur op Ned. 2 worden uitgezonden door HUMAN. De documentaire vormt een onderdeel van de serie Ondertussen in Nederland.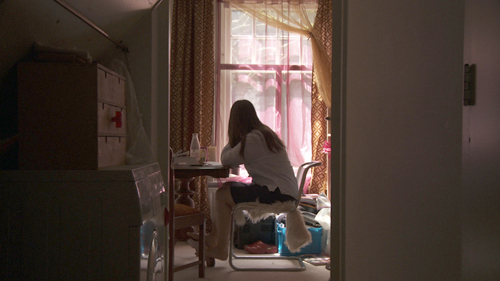 Je bent onbedoeld zwanger. Wat nu?
In 'Onverwacht' volgt regisseur Maria Ramos een vrouw die onbedoeld zwanger is en twijfelt of ze het kind wel of niet zal houden. De film speelt zich af in de enkele weken tussen het moment dat zij de zwangerschap ontdekt en een definitief besluit. De kijker wordt betrokken in het intieme en pijnlijke proces van zelfonderzoek en twijfels, waar zij doorheen moet.
De film heeft geen interviews of voice-over maar bestaat uit observaties van haar dagelijkse leven: op haar werk, met haar beste vriendin, in gesprekken met huisarts, therapeut en abortusarts. Ze zoekt hulp om een antwoord op dit emotionele dilemma te vinden. Door 'Onverwacht' gaat ook de kijker zich de vraag te stellen: welke beslissing zou ik nemen?